Problem: Working together on the same files and documents is an impossibility when working remotely
Solution: Live Co-Authoring with Microsoft 365 tools
Microsoft 365 (formerly Office) is at the peak of its powers and is only going to get bigger and more powerful in the world of tech with it evolving constantly. Many of its features are such an integral part of our lives – both when working and not – that they almost blend into the background, but without them, our lives could get a lot more difficult to manage. A particularly good application by Microsoft is 'Teams' - its interconnectivity and ease of use have led to its world-renowned fame with over 115 million daily average users.
A particular feature of Teams that led to the world-class status it has amongst users is Co-Authoring.
Co-Authoring
"Co-Authoring is available in Microsoft Teams on documents stored, to enable multiple people to work on the same document at the same time. Documents stored in your OneDrive are accessible to every member of the Team. Team members can collaboratively co-author documents." ¹
Before Teams brought us co-authoring capabilities, the only alternative was to make many copies of a single document for everyone to edit their own version. Once having done this they would need to be consolidated onto a single 'master copy', which wastes time and resources to achieve.
One of the key problems with this method is when working remotely you will be making alterations alone, if you are usually a member of a vast team that works together this can have severe ramifications to the quality of your work as you are used to feeding each other's creative minds.
Co-authoring with Microsoft Teams allows you and multiple colleagues to edit a document together in real-time, whilst having a conversation simultaneously, no matter your location anywhere on the globe!
How to use the Co-Authoring feature
1. Open a document of your choice in Word.
2. Put the document into the Cloud to allow everyone to work on the same document simultaneously.
Currently, the document is described as the 'local copy', or the 'desktop copy'.
3. To put the document into the Cloud, go to the top right of your screen and click 'Share'.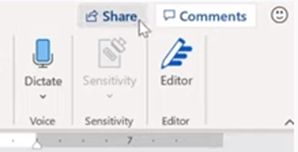 An option will now appear in the centre of your screen to upload to OneDrive.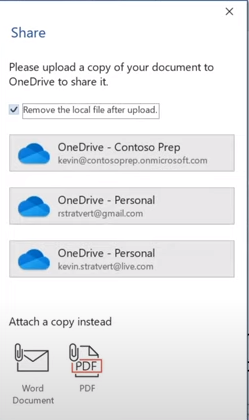 Once having selected OneDrive, the document will be uploaded for you. Now the document is available to be shared with others.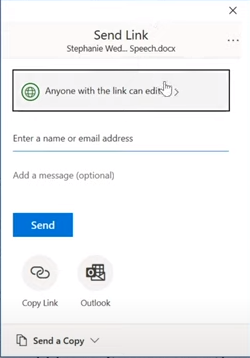 Once having arrived at this section you will notice a lot of freedom and controls available to apply - passwords for example – to enable entry to the document. You can now decide on who is allowed to see and edit the document.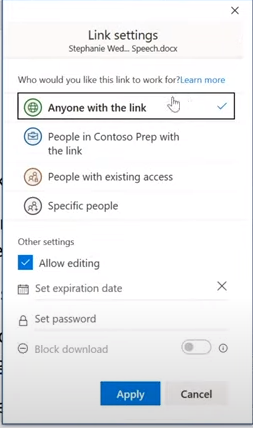 You can now co-author with your colleagues!
Once you are both open on the document simultaneously you can tell this by the faces/initials in the top right corner of the screen. You can see what part of the document they are editing by the name above their cursor.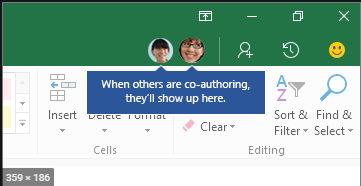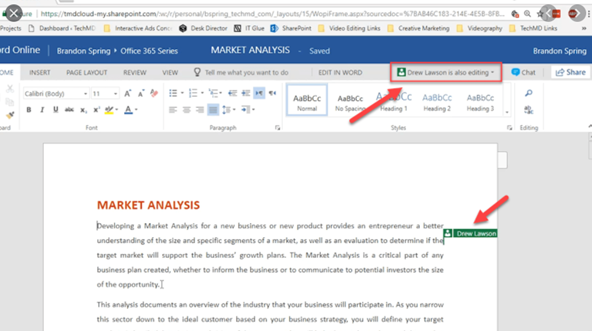 Using this tool when working remotely or on-premise can revolutionise the way you and your team go about achieving your daily tasks to the best standard possible. Microsoft as a platform has many tools and features capable of changing the way you think of technology and its potential effects on business.
Your business computing partner - BCNS
Tired of dealing with IT people who aren't proactive or responsive? Is your performance impacted by downtime and other issues? You need BCNS! We at BCNS offer a wide range of managed IT service plans catered to fit your needs whatever your budget. We utilise cutting-edge technology to improve the efficiency of your organisation. Contact us now to see how we can help you take your business into the future with technology as a trusted ally.
¹ https://www.sharepointdiary.com/2019/01/co-authoring-documents-in-microsoft-teams.html#:~:text=Co%2DAuthoring%20is%20available%20in,can%20collaboratively%20co%2Dauthor%20documents.